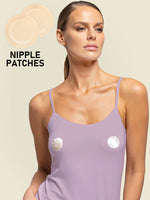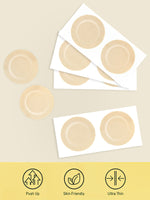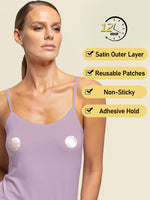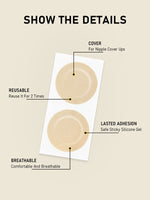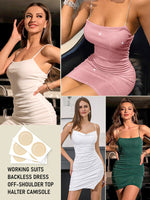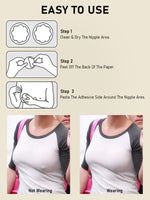 NIPPLE PATCHES (UNISEX)
This product is currently out of stock and unavailable.
Do you find your nipple dots stick out of your bras and tops. A lot of us get excessively conscious when our nipples protrude under our clothes, despite the layering. The same happens when we wear non-padded sports bras or gym wear. House Of Beauty Nipple Patches are 2-3 times usable stickers that cover just your areola, giving you the right cover for your need.

KEY BENEFITS
Size and Material: Medical grade 
Outer Layer - Made of satin to provide the right slip and glide under your bras.
Inner Layer- Medical grade breathable cotton with Hypoallergenic medical grade adhesive. Gentle on the skin.
Size - 47mm
Reusable 2 times 
Useful Tips- In case of sensitivity, use body oil to remove the adhesive patch.
Do not use on cuts, burns or sun burnt skin. In case you sweat much on a certain day, do not reuse that patch.

Please note: No exchange policy on this item once purchased.
Country of Origin - India